Trialo eCRF
a consolidated platform
for collecting data in clinical trials

Security a very important point and is the very strengh of our system.  Trialo eCRF offers different levels of safety.
eCrf access,
database export and printing,
data recording and all trial information are protected and tracked.
Our eCRF is compliant with International and European regulations and GxP.
Trialo follows the requirements of FDA 21 CFR Part 11 for data collection in clinical trials.
Triaolo and its services are compliant with the GDPR
Nothing is left to chance. Both in development and in support we follow strict system procedures

Best user experience in collecting clinical data.
Our customers are very satisfied about the simple and intuitive interface.
Easy data entry and management.
One single entry point for all the eCrf user types. 
Autonomous management of the centers.
Quickly find and clean information

During the project definition process we define, together with the client, which kind of assistance is better.
We offer several channels:
email,
telephone,
online chat
WhatsApp
and also remote support
We are always in contact with our customers.

Not just on desktop computers.
Our eCrf can be used on many portable devices.
We are constantly involved in updating our list of compatible devices for the best customer experience.

The validation process is a delicate but a mandatory step.
Our system is released with a validation report that certifies the verification of the entire platform.
The customer is then supported, on request, on the validation process of his own eCrf.
Our validation process is based on GAMP5.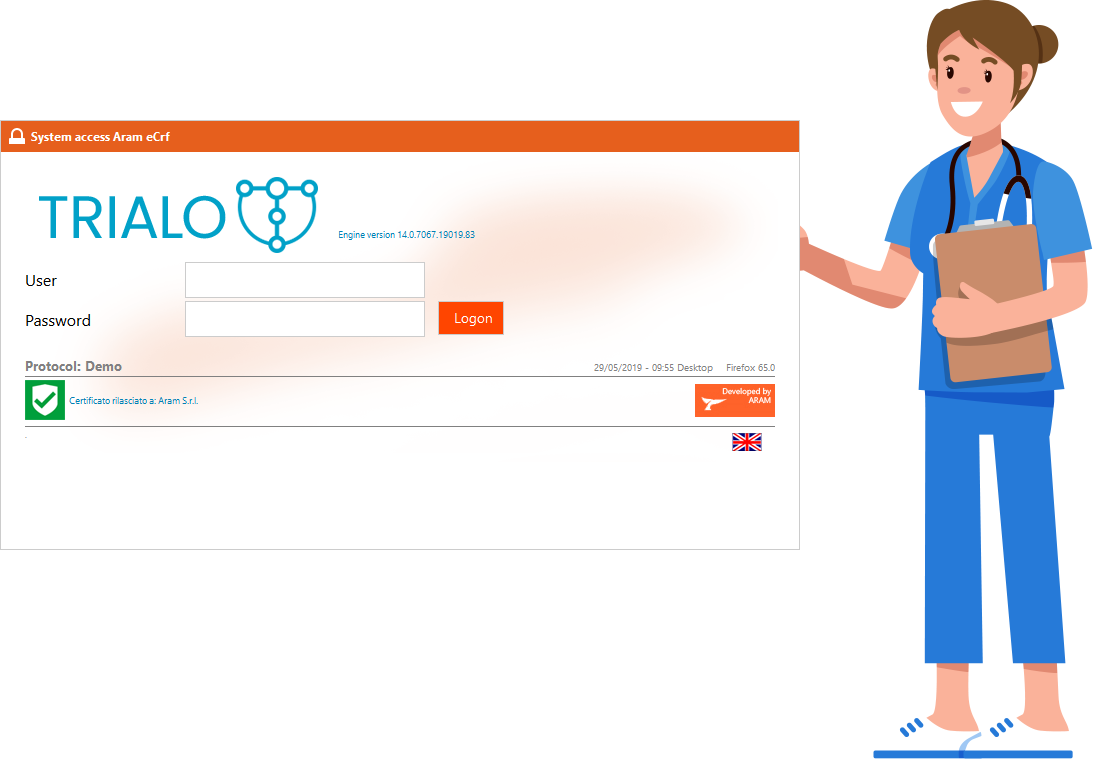 One platform and many features.
Request a demo for an investigator account.
Request informations or a quotation
Do not hesitate to ask us for informations about Trialo or a quotation for your trials. Our cost is extremely competitive compared to other platforms.
We need little information to make the best economic estimate for you.